Click Here to Register for the Spring Lesson Special!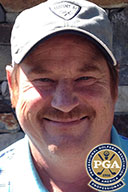 Jeff Tachell, PGA Director of Instruction
Why I Love Golf
I love golf because it gives me many of the things that I hold dear from my childhood; the outdoors, camaraderie & competition. I have fond memories of playing outside with all the kids in our neighborhood. I enjoyed playing team sports like baseball and football because I got to hang out with my friends and we had a great time together. I love golf because I can still play outside as an adult and still have a good time with my friends. Golf is great for the life long friendships that it creates and fosters and for the new people that you get to meet on the golf course. I always find myself being drawn to the competition as well. I love being in competition where win or lose its all on me. Golf is a game that you can play for a long time and it will never get old.
Instructor Biography
I started golfing at age 7 when I worked at Lake Ballinger Golf Course picking up the flags at night and putting them back in the morning. I made ten dollars a week and free golf. By the time I was 16, I qualified to play on the 1976 & 1977 Jr. Americas Cup and Hogan's Cup Teams for the state of Washington along with Fred Couples. I attended college and played golf at the University of Arkansas. I turned professional in 1981, this is also when I started teaching golf and have loved every minute. I received my class A PGA credentials in 1992. I offer golf lessons to all levels, individual and groups and all ages. Call me if you need some help with your golf game.
To book a lesson with Jeff call the golf shop at 425-391-4926 or send him an email at jeff@mtsigolf.com.
Adult Lessons
1 or 2 students
| | |
| --- | --- |
| Lesson Type | Fee |
| 1/2 Hour Lesson | $80 |
| 1 Hour Lesson | $120 |
| Series of 4 1/2 Hour Lessons | $280 |
| Series of 4 1 Hour Lessons | $420 |
Junior Lessons
1 or 2 students
| | |
| --- | --- |
| Lesson Type | Fee |
| 1/2 Hour Lesson | $60 |
| 1 Hour Lesson | $100 |
| Series of 4 1/2 Hour Lessons | $220 |
| Series of 4 1 Hour Lessons | $360 |
Adult Group Lessons
1 hour lessons
3 to 6 students
| | |
| --- | --- |
| Lesson Type | Fee |
| Single Lesson | $60 each student |
| Series of Four | $220 each student |
Junior Group Lessons
1 hour lessons
3 to 6 students
| | |
| --- | --- |
| Lesson Type | Fee |
| Single Lesson | $40 each student |
| Series of Four | $140 each student |