Click Here to Register for the Spring Lesson Special!
Chicks with Sticks Ladies Group Lessons – Click Here for Details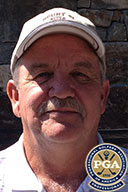 Ron Lee, PGA Head Golf Professional
Why I Love Golf
I love golf as a multifaceted challenge. Not only as a social activity and competition, but it is also great to play with friends and family. I truly enjoy the challenges golf brings as a competition for each of us as competitors, challenging ourselves. The interaction of skills and the focus it takes to compete at different levels. I love the feeling in your stomach when pressure is on, that is not to say I am real good at handling it either. What is cool is your ability to pull off a shot under pressure when your stomach is flipping and your hands are shaking. This is what great players do, they can hit the shot. Not only do I love the skill sets it takes, I also love the humility and integrity that comes along with the game. Everyone can aspire to get better and enjoy the challenge along the way.
Instructors Biography
My journey through teaching golf started professionally in 1992. Since then I have taught thousands of students, with 32 years of teaching Junior Golf camps of all different skill sets. This includes camps for boys and girls of beginners,intermediate and advanced level skills. I've also hosted groups of Handicapped golfers, Ladies groups (CHICKS WITH STICKS). First Tee groups and many more. I have been fortunate to work with many very good players with high skill sets and competitive drive. I am a passionate learner, willing to hear your story and help you accomplish your goals in the great game we all love.
Individual Private Lessons
One Private Lesson
$100
Series of Three
$260
Series of Five
$440
Series of Ten
$800
On Course Lesson $100 Per Person
Series Content:
Series of 3

Full Swing
Full Swing
Putting
Series of Six
Full Swing
Full Swing
Full Swing
Putting
Chipping
Individual Lessons Group
2 in a group
$75 Each
3 in a group
$65 Each
4 or more
$60 Each
Group Lessons in Series
Series of Three
Series of Five
2 in a group
$210 Each
$390 Each
3 in a group
$180 Each
$350 Each
4 or more
$160 Each
$310 Each
Lesson Length: 45 – 60 Minutes
Please call in advance
Call Ron at Mount Si Golf Course 425-391-4926
Email to Ron Lee is: playingtheyaw@aol.com